Concrete Tile Roofing Services in Denver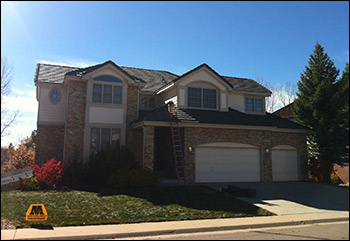 Myth: Concrete Roofing is expensive. The cost of concrete tile roofing materials has not seen some of the spikes in inflation that petroleum based products and metals have. Concrete has been a stable commodity and is making tile a very good choice for roofing.
Concrete is impact resistant and only gets more durable as it ages. The impact resistance and class A fire resistance may qualify for a reduced insurance rate with your provider.
Tile ages very gracefully and contributes to a home value. The sheer thickness of tile keeps attics 10 to 30 degrees cooler than other roofing materials. Concrete roofing has been installed for over 1000 years due to its strength and durability.
Colorado is fortunate to have Westile manufacturing tiles here in Littleton since 1981. This helps in local education, jobs, and reduced transportation costs. Westile has a very nice showroom at their production facility. Feel free to contact Brian Zajicek at 303-519-4814 for a tour and education. Boral (Monier Lifetile) also maintains a local Denver roofing stock yard with very good selection and quick delivery.